Customized business gifts that suit every taste
/ 3.11.2021

The claim that personalized, promotional gifts are used to make your brand or company more recognizable is true! To ensure that you rank at the top of the list among your favorite business customers and desired target groups, you will need uniquely selected personalized custom promotional gifts.
And you have come to the right place! Fully personalized products that will advertise your business in different ways are the right choice for you.
Not yet sure what these gifts might be?
No harm done! We offer quality products on which we can print unique personalized inscriptions, logos, motivational quotes, and so on. Because we are aware that selecting gifts is not easy and can be really stressful, presenting a big obligation, we have prepared some useful tips on how to choose business and promotional gifts that will warm the hearts of the recipients.
And the best part? You can order custom gifts online, as we wrap them appropriately for you and send them to the selected address.
No more fear of marketing!
If marketing and advertising have always bothered you, don't worry, as custom promotional gifts will carry out hidden advertising for you, spreading the word about your business among people in one way or another.
There is no need for a strategy to plan reach and set how much money you would like to spend, as these promotional gifts are made to your liking, in a completely unique and special way - give them to your potential customers as a token of your appreciation.
What do we achieve with customized promotional gifts?
Promotional gifts, as the name suggests, are of great promotional value to your company, or brand. So they are, in a way, a personalized advertisement in the form of a gift that the recipient can use practically. Thus, the word about your company and customer experience spreads and offers a lot of opportunities for visibility and advertising of the company.
Be visible and advertise as a business!
A carefully selected promotional business gift will ensure a positive response on the recipient's face. When a person has a good experience with the company or its employees, they remember it and are sure to come back for a service or product if they were satisfied.
What do promotional business gifts look like?
Surely you have an accessory at home or at work given to you by a client or you remember some promotion that was really striking.
Promotional business gifts need to be exactly like that! To be attractive to users, customers, or partners, they must represent the quality, usability, functionality, and presentation of your company in the form of your corporate image, as such products have a long-term positive effect and achieve higher brand recognition.
Your company colors should be used, the gift packaging should proudly tell your story, as well as sincere messages that can be hidden inside the packaging and are intended only for the recipient.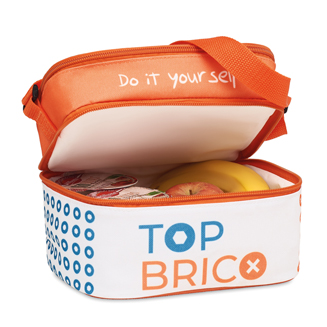 What to give?
If you are giving personalized gifts to your employees or business partners, these can be accentuated with the recipient's name, which will add value to the gift, and surely, the gifted person will be very happy with a small token of appreciation.
The vast majority of companies give custom promotional gifts or personalized gifts in the form of:
diaries,
calendars,
blocks and self-adhesive sheets,
USB sticks,
elegant pens,
thermo coffee or tea pots,
key rings,
culinary gifts and so on.
When choosing business or promotional gifts in large quantities, it is a good idea to set guidelines on what you would like your gift to show and how you want the gift to affect the recipients. Do you want the gift to bring them joy, is it functional and useful, or do you want a more non-specific and general gift?
Sometimes just giving a little something, which can be much better than big and expensive gifts, is enough. People appreciate attention and if this attention is of a practical nature and intended for further use, even better.
What are the benefits of personalized custom gifts?
Personalized gifts are personal and made with the recipient in mind, which demands an approach that the recipient will surely remember.
Let's look at the benefits of a personalized gift:
the recipient appreciates a personalized gift more,
it represents a higher value to the recipient than a classic gift,
such a gift is always well received,
they remind people of and at the same time advertise your company/brand,
they are suitable for every occasion and for everyone: from customers, employees, business partners and the like,
they address the recipient personally and establish stronger connections to the company/brand,
such gifts stand out completely and are well received by the recipients.
Establish a personal connection with a personalized custom-made promotional gift that contains a cute heartfelt personal message for the intended recipient. Give people a piece of your gratitude and respect, as this will surely be repaid in kind.
If you are a person who would like to gift your business customers with personalized gifts or custom promotional gifts, we have prepared a personalized list of convenient products that you can uniquely design and personalize with your company logo, motivational thought, advertising message, a thank you, and so on.
Be unique in your own way!